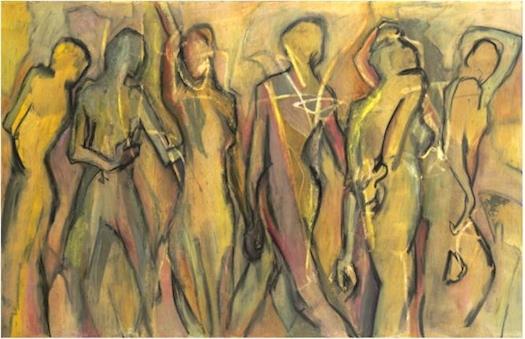 Being less mobile might mean you need to hang up your squash racket or walking boots but it doesn't mean you can't still enjoy relaxing hobbies. Taking up a new hobby, or reigniting an interest in an older passion, could help you meet new friends too!
Keeping fit and active is vital in reducing your risk of falling. Research published in the Better at Home report shows that maintaining as much strength and agility as possible is a good way of lowering your risk of falling. You can find out more at the Live In Care Hub (www.liveincarehub.co.uk) about reducing fall risk.
Off-roading
Love walking but can't manage it any more? An alternative that could see you enjoying the countryside once again is to hire an all-terrain mobility scooter. With its fat wheels and stronger motor you can enjoy exploring bridleways and country lanes once again.
Music
Depending on your mobility you may still be able to play a musical instrument. A keyboard can be a good choice as the unweighted keys require less force to press. There are also piano apps available for iPads and other tablets that simply require the ability to touch the screen to make a pleasing sound.
Singing can also be fun and if you enjoy it you can consider joining choir where you can share your passion and meet new people.
Fitness
Your chances of winning Wimbledon may be long gone but there are still plenty of ways in which you can keep fit. Investigate local classes and you may find things like armchair aerobics, aquafit, older yoga and pilates classes that can be done in a wheelchair or sitting down.
Swimming is a good all-round way of keeping fit and some swimming pools have special sessions for those with limited mobility where extra help is on hand to get you into the water and enjoying yourself. Some pools also have other sessions for older people such as over-60s swims and dementia friendly swimming.
Cooking and baking
Whether you want to invent new recipes or just try out some more interesting cuisine limited mobility is no barrier to being active in the kitchen. If chopping vegetables is difficult then you can order pre-prepared or frozen which will cut down on the amount of fiddly chopping you need to do. Many more exotic ingredients are available in larger supermarkets (and hence can be ordered for home delivery) or can be posted to you from online suppliers.
Handicrafts and art
There's no coincidence that we think of old people knitting. Handicrafts such as knitting and crochet are done sitting down and keep your mind and fingers supple as you follow the patterns. If you are finding following the pattern tricky then other crafting activities, or just painting and drawing views and still life can be extremely therapeutic. Some people even learn to use their left hand when their right no longer works well!
Just because your mobility is limited you don't have to be bored.
Author:
| | |
| --- | --- |
| | Anna P |
Viewed:
9 Views
Check Out All Of ProBlogineer's Images, and Blogs!
Comments:
| | |
| --- | --- |
| Posted By: | ProBlogineer |
| Location: | Bristol, International |
| Storeboard City: | Bristol, United Kingdom |
| Description: | A Small Business Blog for useful tips, advice and strategies on starting up, marketing and growing your online business. For those mystified by the myriad possibilities of running their own business we have prepared helpful and informative articles p... |
| Website: | http://www.problogineer.com |
| | |